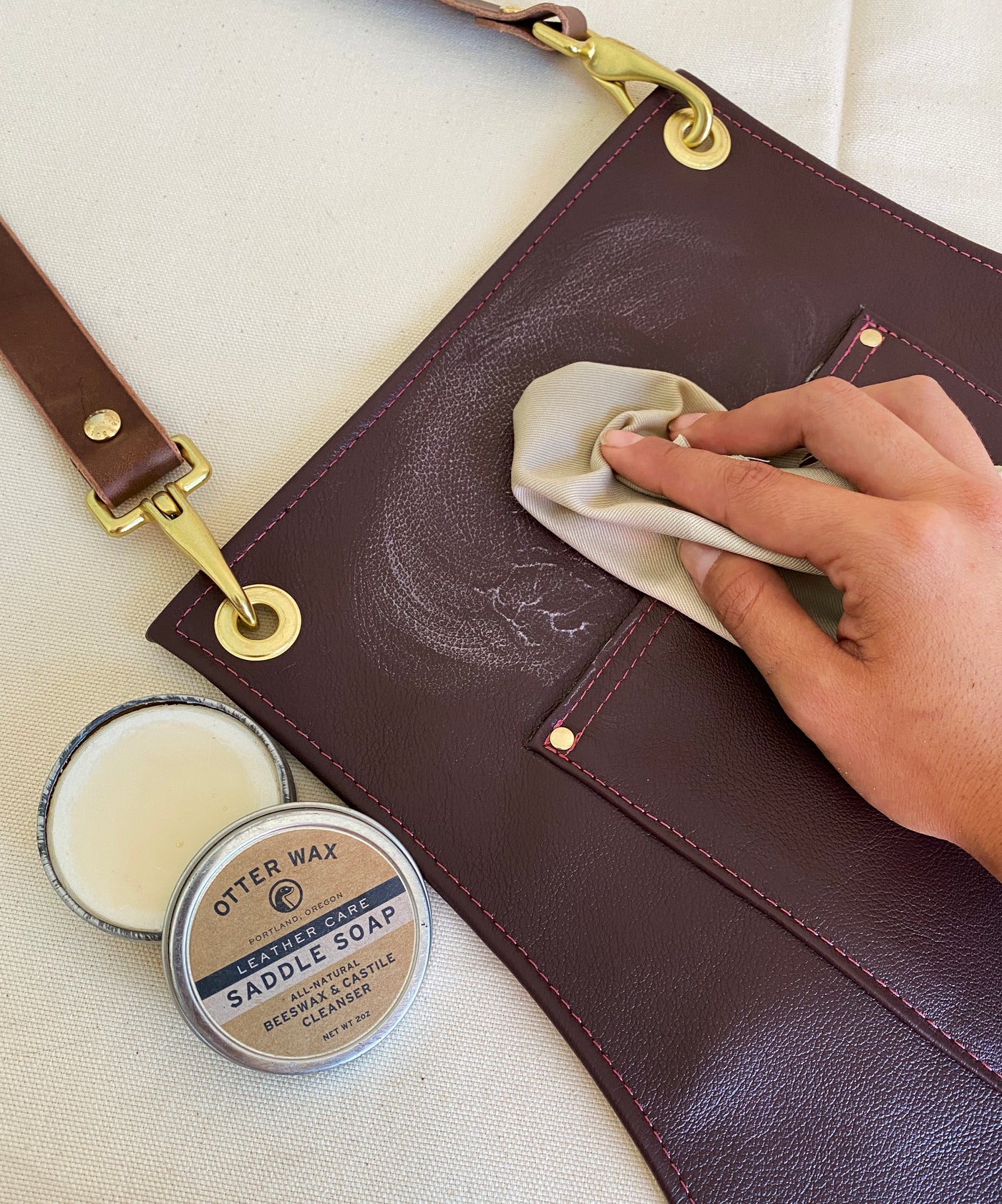 tips on how to maintain your apron looking brand new!
care for your leather apron
YES. LEATHER IS VERY DURABLE, BUT IT NEEDS A BIT OF HELP HERE AND THERE IF YOU WANT TO KEEP YOUR APRON LOOKING LIKE ITS BRAND. NEW FOLLOW THESE STEPS AND YOUR APRON WILL SHINE FOR MANY YEARS.

DAILY: MAKE SURE YOU WIPE DOWN YOUR APRON AFTER EVERY SHIFT. YOU DONT WANT TO LEAVE YOUR APRON WITH ANY STICKY RESIDUE A OUICK WIPE-DOWN WITH A DAMP CLOTH WILL DO JUST FINE.

WEEKLY: GIVE IT A GOOD CLEANING ONCE A WEEK WITH SADDLE SOAP. USING A DAMP CLOTH, WIPE DOWN THE APRON WITH SADDLE SOAP AND REMOVE IT WITH A CLEAN TOWEL.

MONTHLY: APPLY LEATHER CONDITIONER THIS ONE HERE IS CRITICAL! IF YOU DO THIS EVERY MONTH, YOUR APRON WILL STAY VIBRANT, SOFT, AND SHINY FOREVER.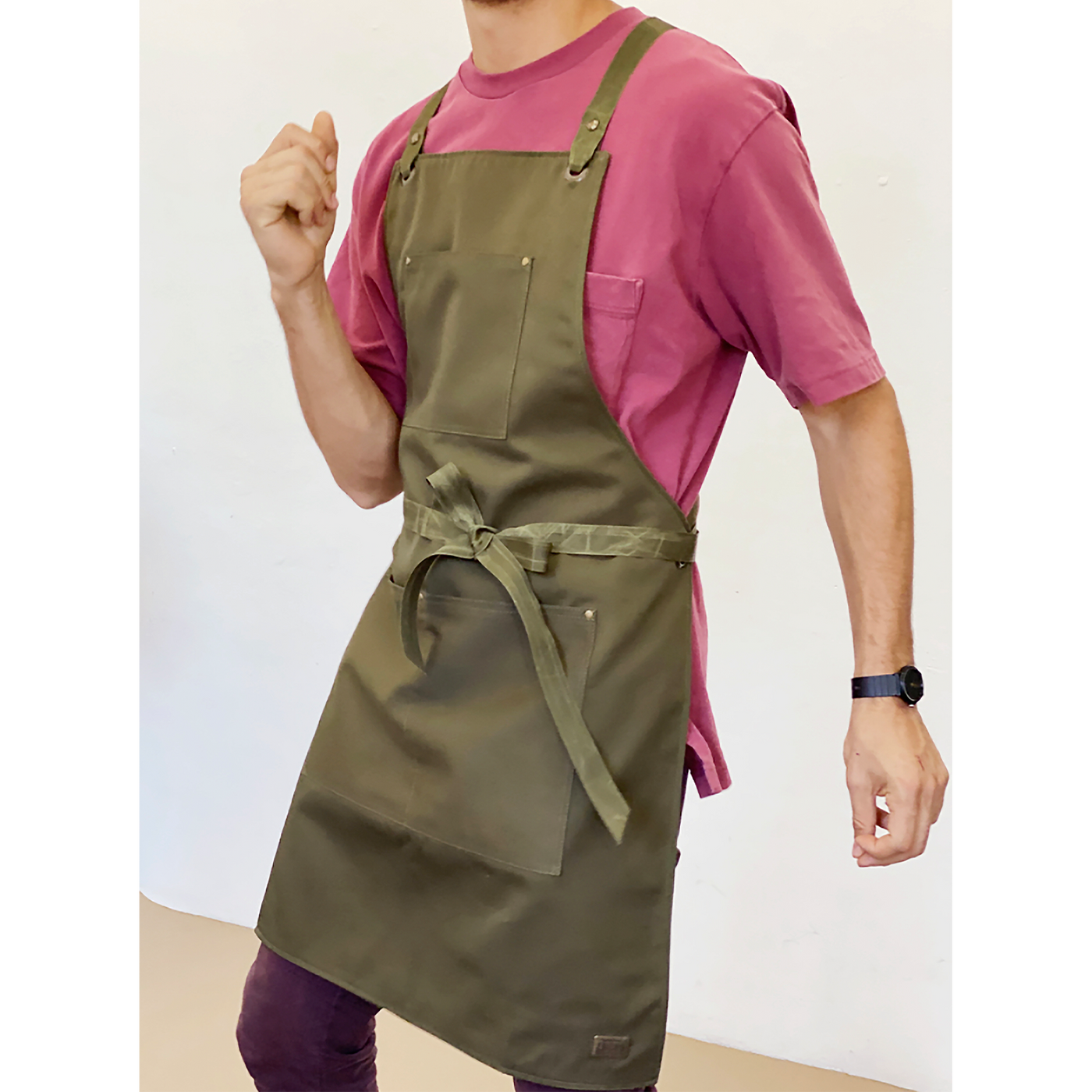 TIPS ON HOW TO KEEP YOUR APRON LOOKING GREAT!
care for your fabric apron
CARING FOR YOUR FABRIC APRONS IS SIMPLE AS LONG AS YOU FOLLOW OUR INSTRUCTIONS.
WASH YOUR APRON WITH NON-CHLORIDE DETERGENT ON A DELICATE CYCLE AND WITH SIMILAR COLORS.
YOU MAY PUT IN THE DRYER BUT, FOR COLOR DURABILITY, IS ALWAYS BEST TO HAND DRY.